Fresh, healthy and delicious food every day!
Balanced food for home and office in Vilnius! Here, everyone will find their suitable meal plan, not only those who do sports but also those who want to lose body weight. And we haven't forgotten vegetarians and vegans. It is possible to order balanced food according to a personal nutrition plan drawn up for you, please contact us.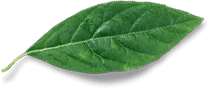 Don't need to cook?🙆‍♀️ So this is just for me! 😂👏 Healthy, balanced nutrition at home from Fitnetfood became a habit for me in just a week, because it's good to get used to it quickly 🤷‍♀️😍👌 Anyone who knows my daily schedule understands that I only have time to cook at night 😂 So meal planning in forward is simply necessary for me! Fitnetfood.lt also plans the calories and delivers them to me anywhere. I recommend 👍
You seek to be slimmer or do sports?
Do you want to eat healthy?
Pristatymas Vilniaus mieste nemokamas
There is not always time to cook at home. I care a lot about my health and appearance, so it is important to me what I eat, what kind of food my body receives in order to look healthy. It is difficult to discover and purchase properly balanced meals when there is no time to prepare them at home. Therefore, I chose and fully trust and order food from Fitnetfood. Healthy, very tasty and filling!!! 😋😋😋😋😋